CME Listings
Orthopaedic Surgery & Sports Medicine: A Surgeons Comprehensive Review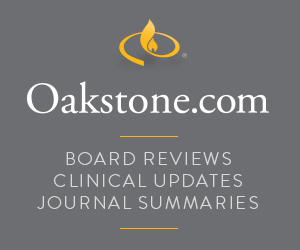 Online Video, CD, MP3 DVD MP4
Orthopaedic Surgery & Sports Medicine: A Surgeons Comprehensive Review is a newly offered course from Oakstone Publishing together with E. Lyle Cain, Jr., MD and Jeffery R. Dugas, MD of Andrew Sports Medicine and Orthopaedic Center.
The course is endorsed by legendary American Sports Medicine Institute (ASMI) founder Dr. James Andrews, and accredited by award-winning, multi-media educational publisher Oakstone. this state-of-the-art science course provides surgeons, physicians and others a unique chance to widen their insights into the evaluation, diagnosis and treatment of sports-related injuries.
This programs also provides an opportunity to learn at your own pace the latest diagnostic and treatment strategies for sports-related and musculoskeletal conditions. attendees who purchase the complete course also benefit from an comprehensive examination of the key concepts and requirements for becoming a sport's team physicaian. Additionally, you can participate in this course from home, the office...anywhere. You can play a DVD or go online, allowing you to skip the inconvenience and potential costly expense of attending conferences or multiple onsite discussions.
The course is taught by top experts in their field, and includes a core program with 8 lectures that focus on the essentials of Sports Medicine, including sideline preparedness, bone science, ethics in orthopaedics, tendon and muscle response to injury and more. The Core Program is serves as a foundation for the entire series.
Additional lectures focusing in subspecialities include elbow, hip/pelvis, shoulder, knee, foot/ankle and hand/wrist. The course includes surgical procedure videos of ASMI's top surgeons.
Persons interested in the science of Sports Medicine will benefit from this elite program, with topics discussed for individuals such as orthopaedic surgeons specializing in Sports Medicine, physicians seeking certification or re-certification, physicians/surgeons seeking a more broad understanding of Sports Medicine, orthopaedic surgery residents, emergency medical personnel, and sports team physician aspirants.
The target of this course is to have all learners achieve a high-degree of awareness of the present methods, procedures and strategies in the rapidly growing field of Sports Medicine. Attendees will be equipped to review the current state-of-the-art in diagnosis and management of common Sports Medicine injuries and conditions, discuss clinical evaluation and management of the most commonly encountered diagnoses in sports medicine injuries, describe the different management options for sports medicine injuries and how they affect the outcome in relation to return to activity, and summarize key concepts required for being a team physician in the diagnosis and treatment of non-surgical areas of sports medicine